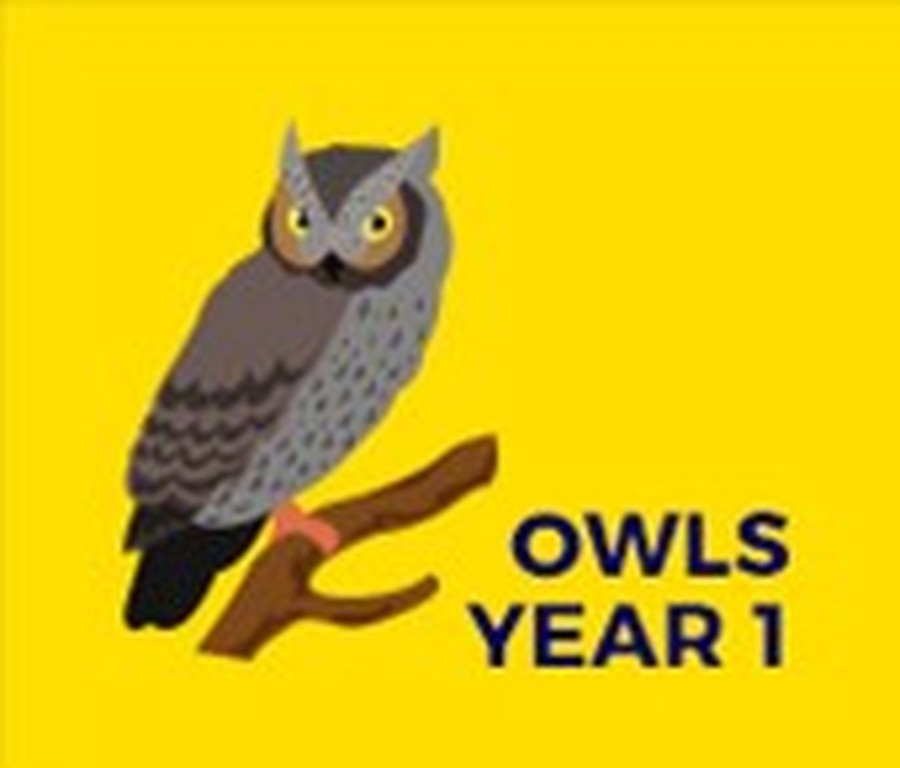 | | | | | |
| --- | --- | --- | --- | --- |
| | | | | |
| Login to your school account to complete activities and save work to your personal folder for your teacher to see. | Read your favourite Oxford Reading Tree Books online. | Fun games, videos and activities from your favourite CBBC shows. | Scan the class QR code and add your work to your student story. | Search online using Swiggle. Remember to always ask an adult when you are searching online. |
welcome to owls' class page
Class Teacher: Mrs Pettitt
Higher Level Teaching Assistant: Mrs Carter
Owl's Gallery
our learning in Spring term 1
This half term our topic is Penguins and Polar Bears
Please see our Long Term Plans for more details of the subjects taught through our topic
MATHS

ENGLISH

SCIENCE

Time

Know and order the months of the year
To sequence daily activities in chronological order
Explore and use the language of minutes and seconds
Tell the time to o'clock on an analogue clock
Tell the time to half past on an analogue clock
Tell the time to o'clock and half past on an analogue clock
Read and write the time to o'clock and half past
Solve problems involving time
Describe whole turns and half turns with reference to the clock.

Exploring calculation strategies within 20.

Using part-whole understanding of related facts to derive teens facts
Using doubles to derive near doubles
Representing the 'Make ten' strategy using a bead string
Understanding the = symbol as an indication of equivalence
Choosing addition strategies based on the numbers in the calculation

Numbers to 50

Sequencing numbers to 50
Making groups of ten
Exploring tens and ones
Introducing place value
Representing a 2-digit number as tens and ones
Comparing and ordering numbers using place value
Comparing and ordering numbers using a number line
Counting in twos, fives and tens
Describing and completing number patterns

Writing - Narrative

writing narrative pieces based on the story 'Lost and Found'.

Writing - Non-Fiction

writing an information text about an Arctic animal.

Spelling and Grammar

continuing our Rocket Spelling Challenges, spelling tricky words correctly in dictated sentences
Practising checking our spellings and purple polishing our work.
Using full stops at the end of our sentences.

Reading

reading non-fiction texts about the animals in the Polar regions.

enjoying our Class Reading Area

Seasonal changes

Observe the apparent movement of the Sun during the day.

Observe changes across the four seasons.

Observe and describe weather associated with the seasons and how day length varies.

Working Scientifically

Observe closely, using simple equipment.
Perform simple tests.
Identify and classify.
Use observations and ideas to suggest answers to questions.
Gather and record data to help in answering questions.