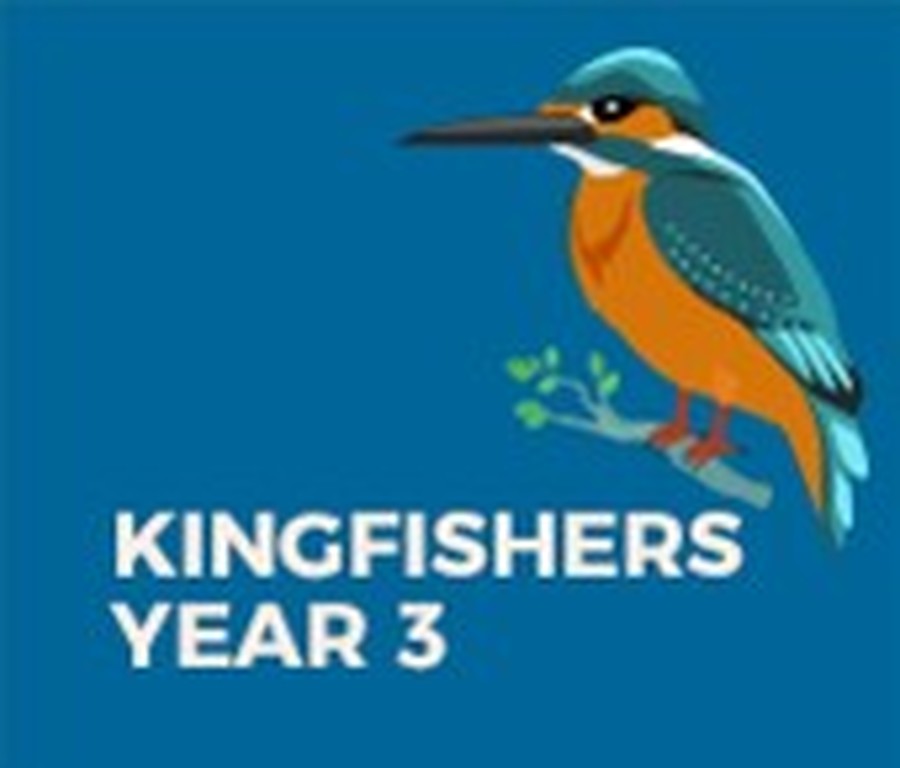 | | | | | |
| --- | --- | --- | --- | --- |
| | | | | |
| Login to your school account to complete activities and save work to your personal folder for your teacher to see. | Login to practise your maths skills. | Scan the class QR code and add your work to your student story. | Search online using Swiggle. Remember to always ask an adult when you are searching online. | Read books online matched to your reading ability and look at your personalised reading list. |
welcome to kingfishers' class page
Class Teacher: Mrs White
Higher Level Teaching Assistant: Mrs Donald
Kingfisher's Gallery
our learning in the sUMMEr term
English
We will be learning all about play scripts this half term. We will read, perform and write our own play scripts over the next few weeks.
Our class text will be Roald Dahl's 'The Minpins'.
Maths
For the first part of the half term, we will be consolidating our understanding of multiplication and division. As a class, we have been doing lots of work on the 3,4 and 8 times tables and will now be moving onto the 6 times table as well.
For the latter part of the half term, we will be exploring different calculation methods in greater detail.
Science
Our science unit this half term is 'Plants'. In this unit, we will explore the parts and functions of different plants, and what they need to survive. We will also carry out investigations around these areas.
PE lessons will be on Tuesdays and Wednesdays - please ensure that you have your kit in school, and that it has your name on it.
Home and Away
Our topic this half term is: Changing Power of Monarchs.
This will be a history led topic that will explore different British Monarchs from 1066 up to present day.
Topic
Monarchs that we will be learning in our humanities lessons:
William The Conqueror
King John
Henry VIII
Queen Victoria
Queen Elizabeth II
We will be exploring how a monarch's 'power' has changed throughout the ages. We will be using and creating our own timelines to understand when each monarch ruled and for how long they ruled.
Our Sparkling Start will be a trip to Sandringham on Friday 9th June.
French
IWe will continue to improve our spoken and written vocabulary in French.
PSHE
In PSHE, we will be exploring feelings (as we head towards the end of the school year) alongside our continuing work on healthy lifestyles and choices.
Homework
In Kingfishers Class, children are set a weekly homework task that should take approximately half an hour to complete. These tasks are set on a Friday and are to be handed back on the following Thursday.
Homework tasks are based on maths and English objectives that are linked to class learning.

As part of the homework task, children are expected to read at least 3 times a week.
Weekly spellings are also given on our class newsletter. These are used in dictation work and as part of our half termly assessments.
Every Friday, Kingfishers complete their '5 minute times table challenges'. Each child identifies five calculations to work on at home.
Kingfishers' Maths Afternoon
What a turn out!
Thank you so much to all of those who came to share in our maths work, we really enjoyed showing you how we do Maths Mastery. As promised, I have included the links to the websites mentioned:
NCETM - This will require you to sign up (which is free!)
https://www.ncetm.org.uk/resources/41211 - Link to curriculum objectives which you can click on for example activities.
https://www.ncetm.org.uk/public/files/23305581/Mastery_Assessment_Y3_Low_Res.pdf - The Year 3 Mastery publication. We have used some of these in our maths lesson this year.
Nrich - This is a good website for problem solving activities.
http://nrich.maths.org/content/id/9445/KS2CurriculumLinkedtoNRICHJuly16.pdf - This link takes you to a curriculum overview with links for different strands, sorted by year group.
'Mathematical challenges for more able pupils' - an old curriculum document but still great for maths games/ problem solving activities.
http://webarchive.nationalarchives.gov.uk/20110202173247/https://nationalstrategies.standards.dcsf.gov.uk/node/85260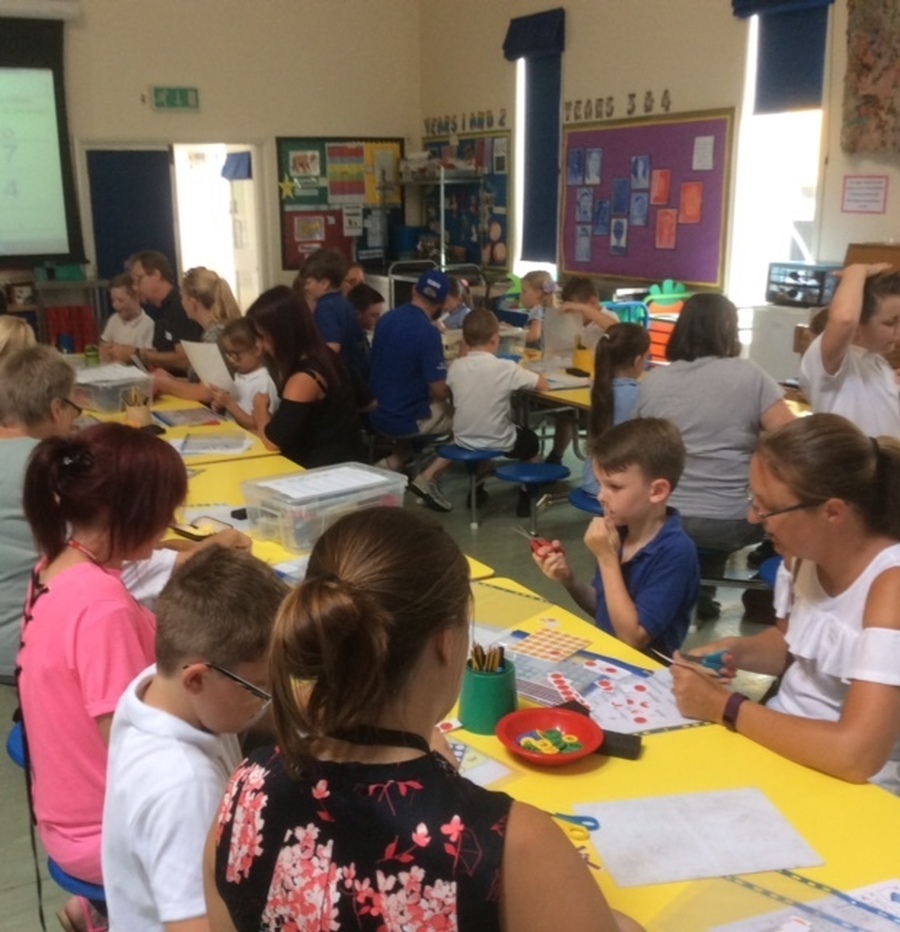 If you would like to contact Mrs White, please email:
katrina.white@exning.suffolk.sch.uk