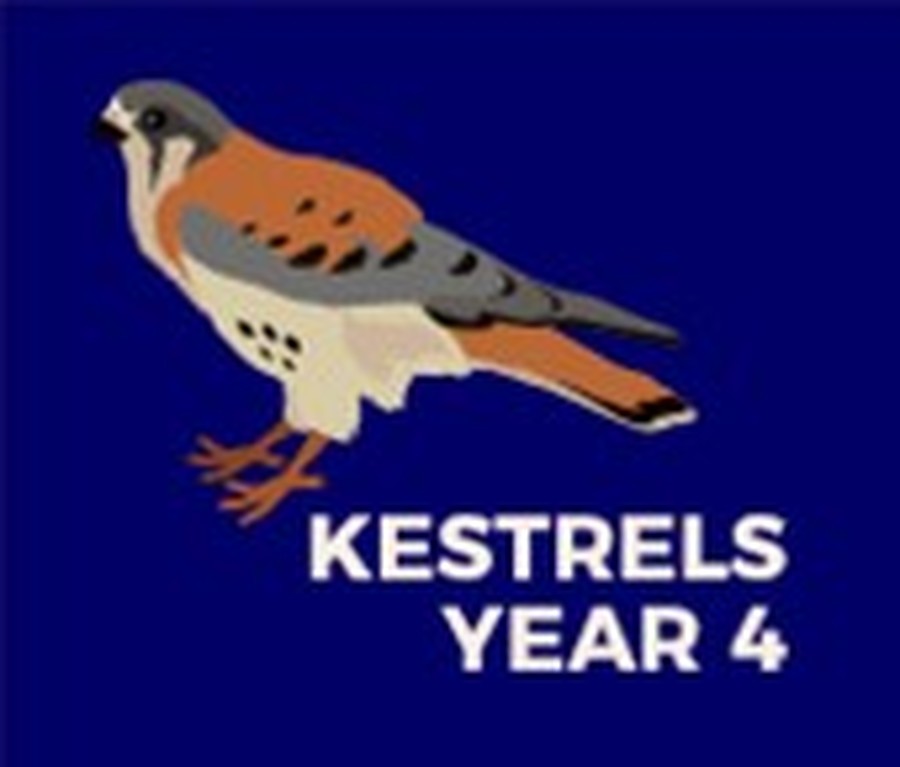 | | | | | |
| --- | --- | --- | --- | --- |
| | | | | |
| Login to your school account to complete activities and save work to your personal folder for your teacher to see. | Login to practise your maths skills. | Read books online matched to your reading ability and look at your personalised reading list. | Search online using Swiggle. Remember to always ask an adult when you are searching online. | Scan the class QR code and add your work to your student story. |
welcome to kestrels' class page
Class Teachers: Mrs Waites & Mrs Burrows
Teaching Assistant: Mrs Nunn
our learning in the spring term
MATHS
We will be working with decimals this half term. We will extend our place value knowledge to tenths and hundredths; the digits to the right of the point. We will be finding a tenth or a hundredth of a number by inserting a decimal point in a whole number or shifting digits around the point, as appropriate. We will be sequencing decimal numbers by size and rounding them to the nearest whole number. We will look at decimals in the context of money and measures. From there, we will be writing measures in three ways; as a single unit, as a mixed unit and using a decimal point. (123 cm = 1m 23cm = 1.23m/ 1345g = 1kg 345g = 1.345kg/ 1009ml = 1l 9ml = 1.009l) We have out termly maths exam this half term.
ENGLISH
We are using non-chronological writing techniques to write about Roman life. To do this, we will be writing drafts and carefully editing them before submitting to paper. Next, we move on to a poetry unit using animals, our current Science topic, as a stimulus. We will be using imagery such as metaphor, simile and alliteration to write powerful poetry. As ever, alongside our text genres, we will be carrying out spelling and grammar activities. Our class reading text is SF Said's 'Vajak Paw'. Of course, this term our speaking and listening is dominated by the lower Key Stage 2 performance of an alternative take on Goldilocks. We will be performing this in the last week of term.
OTHER THINGS WE WILL BE LEARNING
We continue with animal classification in science, looking at the criteria for vertebrate groups. We will be forming food chains and webs and learning about consumers and producers.The children are looking at inspirational people with reference to the Sikh religion in their RE lessons. Our history topic continues with Roman life, roads and the legacy of the Romans. In ICT, the children are learning to program using the Lego Wedo. In PE, the children are working on games, with those involving a net and/or wall and techniques in striking and fielding. We continue with our French, looking at food names and buying food. In music, we are working towards a concert at the Apex later in the Summer and so we are honing our clarinet playing techniques.