"Exning Primary is an outward-looking friendly school and
a credit to its community"
OfSTED 2011
Our Christmas festivities have started!
Welcome
Exning Primary School endeavours to provide quality education for every child within a caring, stimulating environment where all members of the school community are valued and encouraged to reach their potential and to experience success. We are committed to developing a common sense of purpose and shared responsibility among children, parents, staff and governors. We strive to help children develop respect for moral values and understanding of individuals and cultures.
Headteacher
Mr James Clark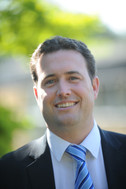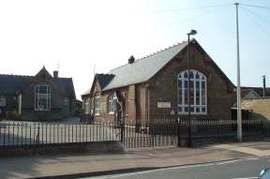 Ethos and Values
We adhere to the five outcomes of the Government vision Every Child Matters, for every child to have the support they need to
be healthy

stay safe

enjoy and achieve

make a positive contribution

achieve economic well-being
Statement of Values
We promote the spiritual, moral, cultural, intellectual and physical development of all pupils at the school and prepare children for the opportunities, responsibilities and experiences of adult life.
We provide a child-centred, broad and balanced curriculum, which meets the needs of the individual and the requirements of the National Curriculum and Education Reform Act.
We aim to help children develop a caring and understanding nature towards the local community and toward their environment, both local and global.
We help children to acquire lively, enquiring minds, to question and argue rationally, whilst having respect for other people's viewpoints, to apply themselves to tasks and to be able to work both as a member of a group or team and individually.
We help children to use language and numbers effectively.
We promote respect for religious and moral values, and appreciation of other religions and ways of life different from our own, to help children understand the world in which they live, and the interdependence of individuals, groups and nations.
We aim to foster a happy, purposeful and stimulating atmosphere in each class so that the individual child has the opportunity to develop a positive attitude towards learning.
Latest 2013-2014 Events
KS1 Christmas Lunch

12

Dec

2013

12:00 pm - 01:00 pm

KS1 Christmas Production

12

Dec

2013

06:00 pm - 07:30 pm @ School Hall

Please could you ensure that your child is in their costume and at school by 5.45pm.

Christmas Bazaar

13

Dec

2013

06:00 pm - 08:00 pm @ School Hall

Come and join in with the Christmas festivities and maybe you will win a goodie or two!

Christmas Service

19

Dec

2013

10:00 am - 11:30 am @ St Martin's Church

Last day of term

20

Dec

2013
Calendars page(s):
2013-2014 >>
School News App for your Smartphone or iPad
Keep up to date with the latest school news by downloading our school news app 'School Updates'. Download the School Updates app by scanning the QR code below. Enter the school postcode CB8 7EW, select Exning Primary School and then you will receive notifications as soon as we add a news item.
Scan this QR code with your smartphone or iPad to download the School Updates app.